W
hile most of the country is just now running out to
Bloomingdales
to stock up on
Ralf Lauren
cable knit sweaters and
Hermes
riding boots, the fashion world has already moved on. The spring 2010 collections seemed to bring a welcome
feeling of "new" we were all craving
. Fall can quickly become a bit bleak with the backdrop of a bad economy behind it. Though it may have been pouring down rain during New York Fashion Week, you would never have known when looking at the parades of light and airy silhouettes and soft color palettes on the runways.
My favorite collections were constructed by a mix of major labels like
Valentino
,
Miu Miu
and
Lanvin
who never fail to offer the best of the best. Fresh talent like
Christophe Decarnin for Balmain
and
Proenza Schouler
also made my top five with edgy prints and inspirational styling.
Trends to expect will include everything from
mini dresses to statement shoulders
. Pay close attention to intriguing prints and don't underestimate the power of seemingly unnoticeable details.
It's
ok
to wear leather in the summer
as long as it is strategically paired with a few feathers here and there. Spring 2010 will be about experimentation and never taking yourself too seriously . . . finally.
LANVIN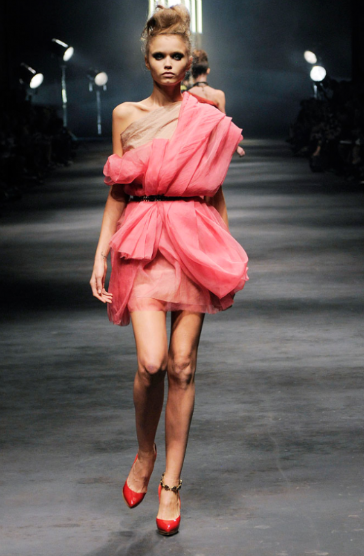 MIU MIU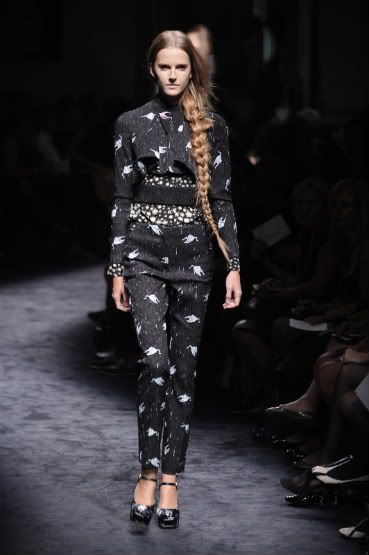 BALMAIN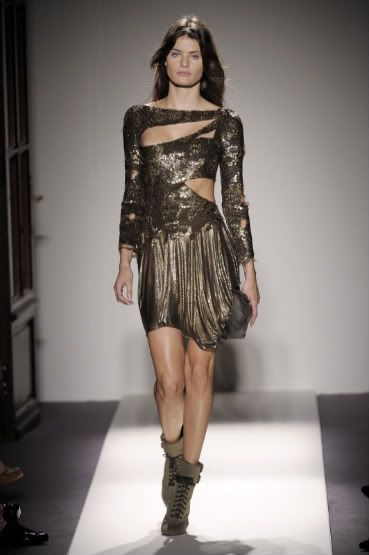 VALENTINO
PROENZA SCHOULER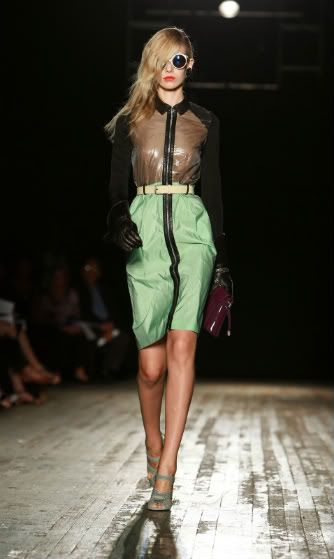 All Photo Credits: various sources