2
010 is here. While some of us are still recovering from New Year's Eve and procrastinating on any resolutions we made, I on the other hand am anxiously waiting to see what the new year has to bring.
Here, I list the top 10 trends for 2010
. I dare you to try at least one trend his year.
It's just fashion after all.
Alexander McQueen did it best. Think Lady Gaga's "Bag Romance" video. Wear them with anything from skinny ankle pants to cocktail dresses.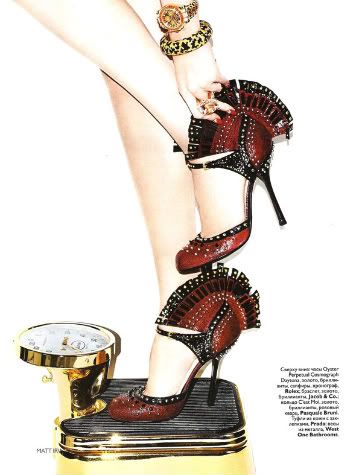 Kate Moss rocked the look last year and so can you. You may also want to google Zooey Deschanel for more inspiration.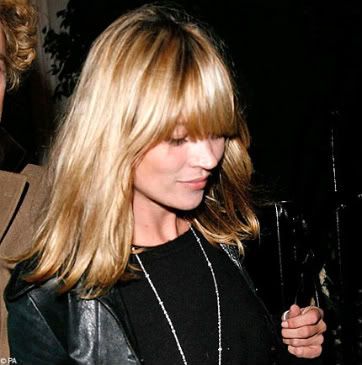 I've said it once and I'll say it again, leopard print is always in. Just take a look at the editorials. I like to hunt in vintage stores for the perfect print.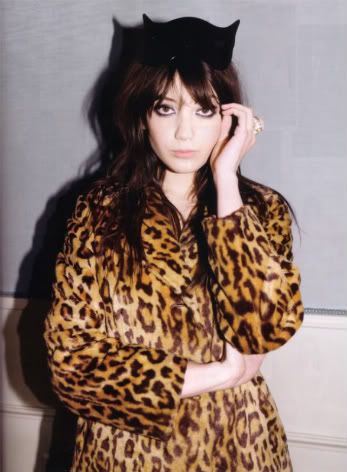 When Audrey Tautou portrayed Coco Chanel in the Film "Coco Before Chanel" earlier last year, there was a scene in which she wore a simple striped top. The next thing you know every editor from here to Paris were talking about stripes. Simple, yet oh so chic.
Red hair seems so right for 2010. It screams independence and makes ivory skin tones pop. Run, don't walk, to your nearest CVS and grab a box of Perfect 10 hair color. You can thank me for all the compliments later.
A little sex goes a long way when it comes to fashion. The "peek-a-boo" trend is a way to give them a little taste, but always leaving them wanting more. I love a silk top with a lace bra just peeking through the fabric.
SEVEN.
The 90's comeback.
I know this may seem like a oxymoron, but the 90's are back for 2010. It's all about bold shoulders, body suits and great legs. It's time to embrace your inner
Claudia Schiffer.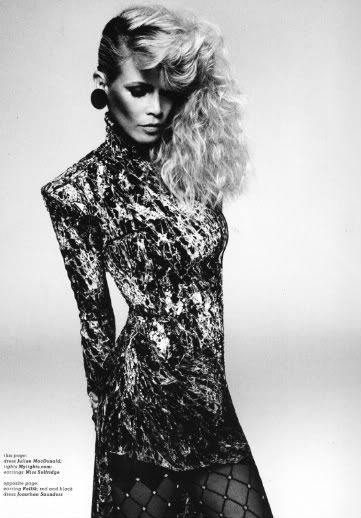 Braids have been showing up everywhere from backstage at the latest runway shows to the red carpet. This look is particularly cool when the hair looks a little messy.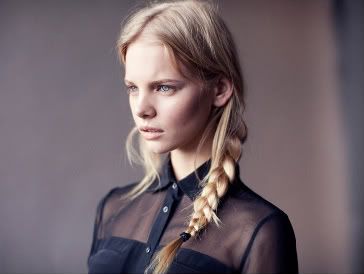 There is something about fashion and tattoos that work great together. For instance, model Freja Beha Erichsen
has been photographed for countless covers and editorials while sporting over 11 tattoos. And Karl Lagerfeld was so inspired by this trend that he had faux double "C" tattoo's painted on models for a resent runway show.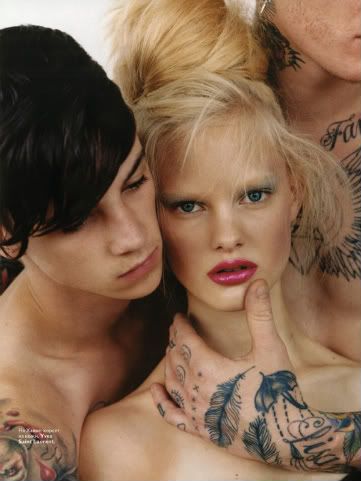 TEN.
One Shoulder Dresses.
This is one of my favorite looks this year and I often recommend the one shoulder dress to my clients. It shows off a woman's neck and shoulders which should always be celebrated.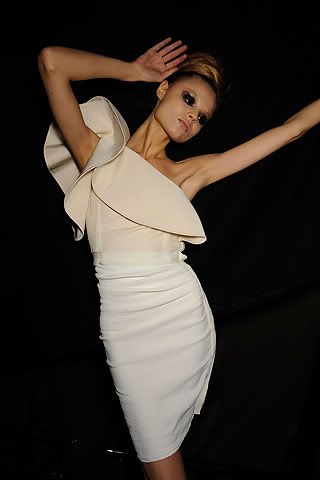 Photo credits: various sources