Starlets and stars gathered to celebrate the opening of
Chloe's
newest boutique on Melrose last month. The brand's newest designer darling, Hannah MacGibbon made a fashion statement in red hot pants fitting right in with LA style. Are the Nicole Richie's on Robinson Avenue ready for the romance and strength of the Chloe girl? Only time will tell.
Amber Valletta and Camilla Belle

I adore Amber's red lips and gold earrings, so fresh!
Emma Stone:
Love the royal blue shift.
Zoe Saldana 

I've been "eyeing" this eyelet frock for a while. She makes it look so chic!
Maria Sharapova and Hannah MacGibbon
Hannah looks so rock n' roll. She's killing it with the boots!
Rachel Zoe
"I die."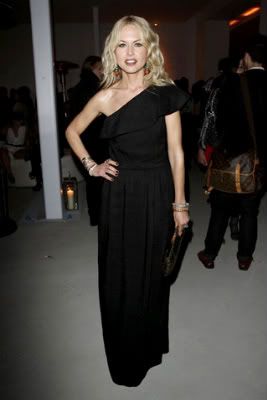 Kate Bosworth and Chloe Sevigny

Always the fashion plates.
 Oh and by the way, want these. . . NOW.